Please click on this link https://transferwise.com/ to check how much you have to pay in different currencies by adding USD in "Receipient" and selecting your currency in "You Pay", Once you enter Dollars in Receipient box "You Pay" will show the amount in your currency which you have to transfer.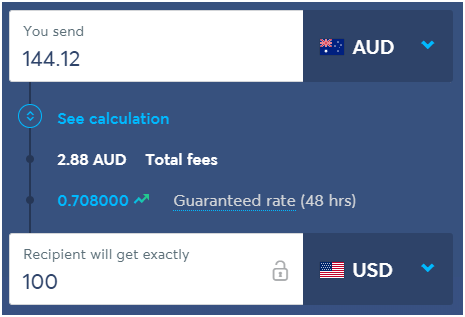 USA BANK DETAILS
For Bank to Bank transfers most of the Customers use Zelle as with Zelle you can transfer amount in our Bank of America account using our email address info@rmfscrubs.com
OR can send to below bank details,
INSIDE THE US
Account holder :RMF Scrubs LLC
Routing number : 084009519
Account number : 9600006931930800
Account type : Checking
IF BANK ADDRESS IS REQUIRED THAN PLS EMAIL US AT INFO@RMFSCRUB.COM
OUTSIDE THE US
USA BANK ACCOUNT DETAILS
Account holder: RMF Scrubs LLC
Routing number: 026073008
SWIFT/BIC : CMFGUS33
Account number : 822000175938
Bank Account Address: 30 W. 26th Street, Sixth Floor, New York NY 10010, United State
Please make sure that Inside USA payments are pay through ACH, which is free by using our ACH routing number. as in Wire Transfer you will have to pay a fee of USD 7.50.
AUSTRALIAN BANK DETAILS
Account holder : RMF Scrubs LLC
Account number : 417334642
BSB Code : 802-985
If Bank Address is required than pls email us at info@rmfscrubs.com
https://wise.com/help/articles/2932154/guide-to-aud-transfers

EURO BANK DETAILS
TW account holder : RMF Scrubs LLC
IBAN : BE53 9671 1517 6853
Bank code (SWIFT / BIC) : TRWIBEB1XXX
Address : TransferWise Europe SA, Avenue Marnix 13-17, Brussels 1000, Belgium
https://wise.com/help/articles/2932149/guide-to-eur-transfers
HUNGARIAN BANK DETAILS
Account holder : RMF Scrubs LLC
Account number : 12600016-13715286-38917407
Address : TransferWise Europe SA, Avenue Marnix 13-17, Brussels 1000, Belgium
https://wise.com/help/articles/2932346/guide-to-huf-transfers
SINGAPOREAN BANK DETAILS
Account holder : RMF Scrubs LLC
Account number : 218-501-5
Bank code : 0516
Bank name : Wise Asia-Pacific Pte. Ltd. (Formerly TransferWise)
Bank's address : 1 Paya Lebar Link #13-06 - #13-08 PLQ 2, Paya Lebar Quarter Singapore 408533
https://wise.com/help/articles/2932159/guide-to-sgd-transfers
GBP BANK DETAILS
Account holder : RMF Scrubs LLC
IBAN (to receive GBP from UK only) : GB31 TRWI 2314 7029 5934 70
Account number : 29593470
UK sort code : 23-14-70
Address : TransferWise, 56 Shoreditch High Street, London E1 6JJ, United Kingdom
https://wise.com/help/articles/2932148/guide-to-gbp-transfers
NEW ZEALAND BANK DETAILS
Account holder: RMF Scrubs LLC
Account number: 02-1290-0355575-000
Address: TransferWise 56 Shoreditch High Street London E1 6JJ United Kingdom
https://transferwise.com/support/customer/en/portal/articles/2002512-nzd-transfers?b_id=8790