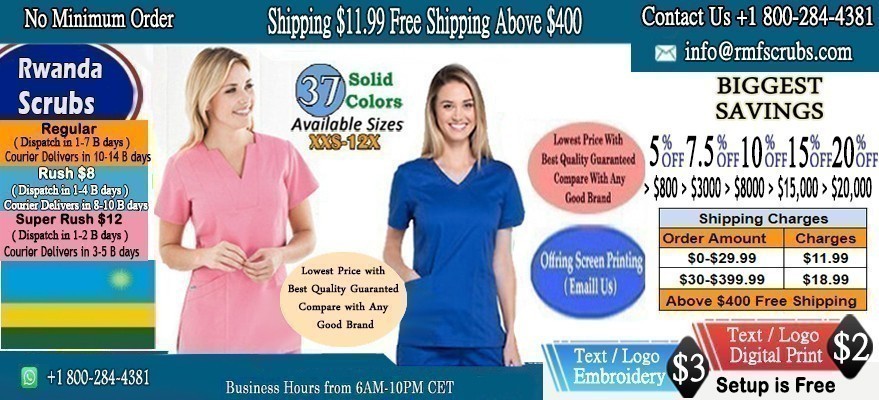 Medical Uniforms Ireland, Cheap Scrubs, Nurse Clothing.
Scrub Set $9.25, Scrub Top $4.99, Scrub Pant $6.25, Lab Coat $8.50. Ireland shipping $6.99, FREE Shipping above $65 order. Logo or text screen printing $2 only.
Since our seller is registered in the REX system (REX # PKREXPK13503189), there is NO import duty to be paid, only VAT. You can pay the VAT directly to us at checkout or to customs when the package is delivered to you. When you pay us the VAT, you save the customs clearance fee (which is €15 in most cases).
For information on duties and taxes, please email info@rmfscrubs.com.
Please note businesses do not have to pay VAT, so please make sure you place your order with your business name and ship it to your business address.