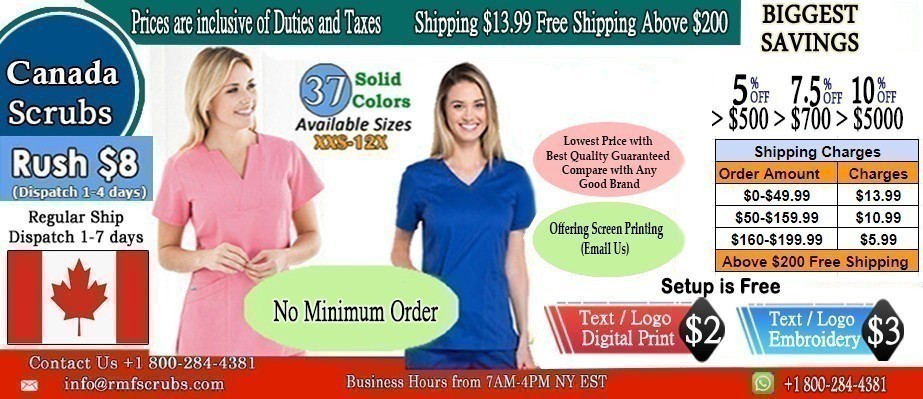 Cheap Scrubs, Nurse Uniforms, Discount Scrubs Canada
Scrub Set $9.25, Top $4.99, Pant $6.25, Lab Coat $8.50. Plus Size Scrubs Canada, offering sizes XXS-12XL, scrubs uniforms available in 37 different Colors.
LOGO / TEXT EMBROIDERY OR SCREEN PRINTING: Get your apparel embroidered or screen printed with your Name or Logo for only $3.
Canada shipping is FREE above $400 order. Between $300-$400 order, shipping is $7.99. Between $200-$300 order, shipping is $14.99. Between $110-$200 order, shipping is $23.99. Between $25-$110 order, shipping is $15.99. And less than order $25 order shipping is $18.99.