Please note that the flat rate shipping of $4.99 is free above $60. However, due to the pandemic the courier company has imposed an emergency situation surcharge which is being charged at 10% regardless of the order amount.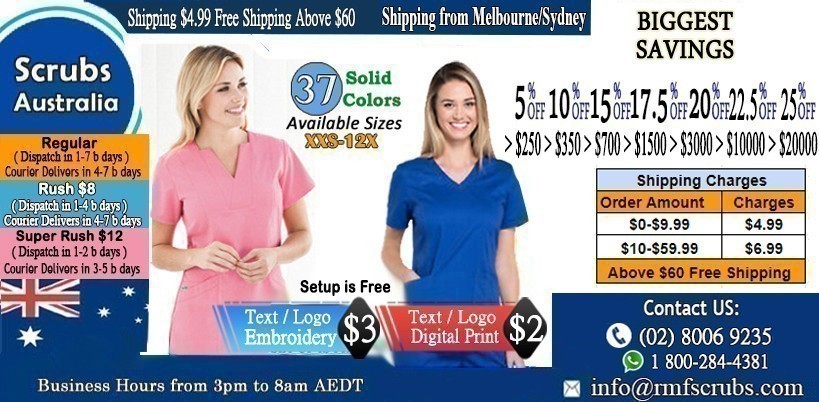 MAJOR AUSTRALIA CLIENTS
QUEENSLAND HEALTH
BEENLEIGH VETERINARY HOSPITAL
AUSTRALIAN PAYMENT DETAILS
Australian customers can now pay directly into our bank account and save 4% payment method surcharge, as bank transfer option is free.
You can also find Australian Bank details on our website https://www.rmfscrubs.com/Bank-Details.html?mode=preview
AUSTRALIAN BANK DETAILS
Account holder : RMF Scrubs LLC
Account number : 417334642
BSB Code : 802-985
Address : Transferwise, 36-38 Gipps Street, Collingwood VIC 3066, Australia